The Governor recently drew a parallel between Florida and Utah, referring to Florida as the 'Utah of the Southeast,' thus continuing a recurring theme.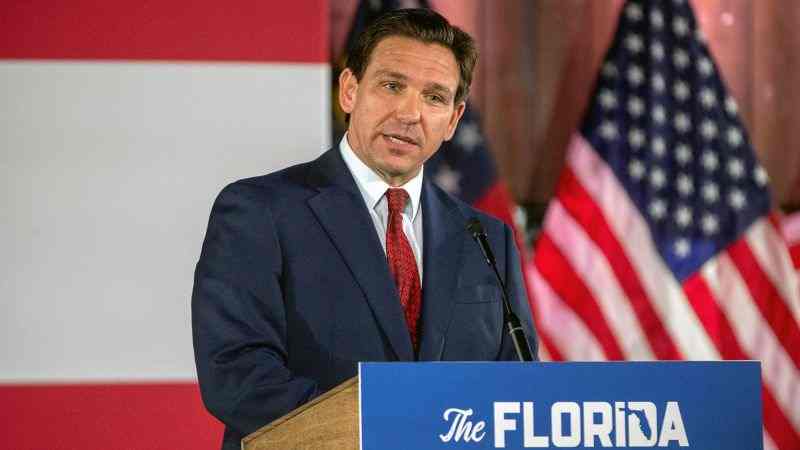 On Saturday, Governor Ron DeSantis made a return visit to Iowa to attend the Feenstra Family Picnic in Sioux Center. During his speech, the Florida Governor expressed great admiration for the Hawkeye State, a sentiment that may sound familiar to those who have heard him speak before.
Back in March, when Governor DeSantis last visited Iowa, someone took notice and remarked, "Look at all the remarkable things Iowa is doing. It's like the Florida of the Midwest." However, Governor DeSantis wanted to make it clear that after witnessing all the impressive accomplishments in Iowa, it might be more accurate to say that Florida is the Iowa of the Southeast.
These exact remarks were repeated word for word by Governor DeSantis later in the evening at Cedar Rapids, echoing a similar sentiment he shared at the Utah Republican Convention last month.
DeSantis has a knack for making unique statements, as seen during his recent visits to different states. During a trip to Iowa, he shared an interesting observation: "I was recently visiting with some folks in Iowa, and they mentioned that Iowa is like the Florida of the Midwest, with all the conservative initiatives they're taking. But here's a little secret—maybe it's the other way around. Perhaps Florida is the Utah of the Southeast."
Continuing his streak of distinctive remarks, DeSantis addressed the New Hampshire GOP at the Amos Tuck Dinner in the Granite State. He expressed his belief that Floridians hadn't always embraced a strong sense of state pride until he entered the political arena. DeSantis stated, "Being born and raised in Florida, it's only in recent years that we've truly developed a deep sense of pride in our state. We take pride in standing up for freedom, even when it hasn't been easy. We've done it our own way, and I'm immensely proud of that. However, I must admit that we draw inspiration from the people of New Hampshire. Above all other states, you boldly proclaim your stance on liberty with the words 'Live Free or Die.'"
Moreover, DeSantis made a connection with the crowd during a speech at the Butler County Republican Party's Lincoln Day Dinner in Ohio. He emphasized his affinity for "Ohio values" and shared a personal connection: "I proudly stand here today representing Ohio values because the two most important women in my life hail from Ohio. My mother is from Youngstown, and my wife is from Troy. As a result, my family reflects the values and principles of your families."
In summary, DeSantis's speeches during his various visits showcased his ability to connect with different states, drawing inspiration from their unique characteristics while emphasizing his commitment to freedom and conservative principles.
Source of Story ; FloridaNews