The Pride Month display at the White House on Sunday is sparking criticism online towards President Joe Biden's administration, with numerous Twitter users claiming that it violates the US Flag Code.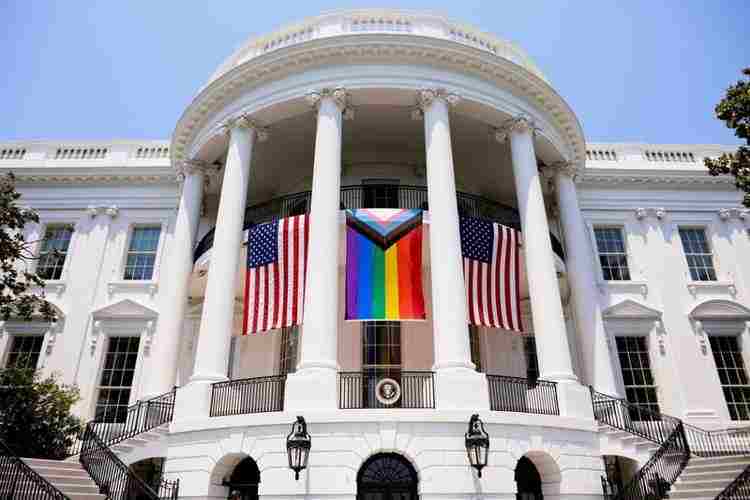 (Fox News Digital) On Saturday, President Biden celebrated the LGBT community in a post, revealing a display of flags at the White House facing the South Lawn. The arrangement featured a rainbow-colored Pride flag positioned between two American flags.
Some Twitter users have raised concerns, arguing that this display violates a section of the US Flag Code, which stipulates that the American flag should be placed in the center of any display involving multiple national flags or pennants.
Tom Fitton, President of Judicial Watch, expressed his opinion, stating that by showcasing this arrangement, President Biden is disregarding a fundamental principle of the US Flag Code and showing disrespect to every American service member laid to rest under the American flag.
Fitton specifically referenced US Flag Code §7. (e), which states, "The flag of the United States of America should be at the center and at the highest point of the group when a number of flags of States or localities or pennants of societies are grouped and displayed from staffs."
Fox News Digital's request for comment from the White House went unanswered at the time of reporting. The White House showcased the display prominently during their Pride Month celebration on Saturday, organized by President Biden. The event featured talented performers and speakers advocating for LGBT causes, and commended the Pride community as a beacon of bravery and inspiration, setting an example not only for the United States but for the entire world.
Originally posted by Fox News Digital