Barry Sternlicht, the CEO of Starwood Capital, who has a net worth of $4.6 billion, predicts a significant decline in inflation, which he believes will be sharp and sudden.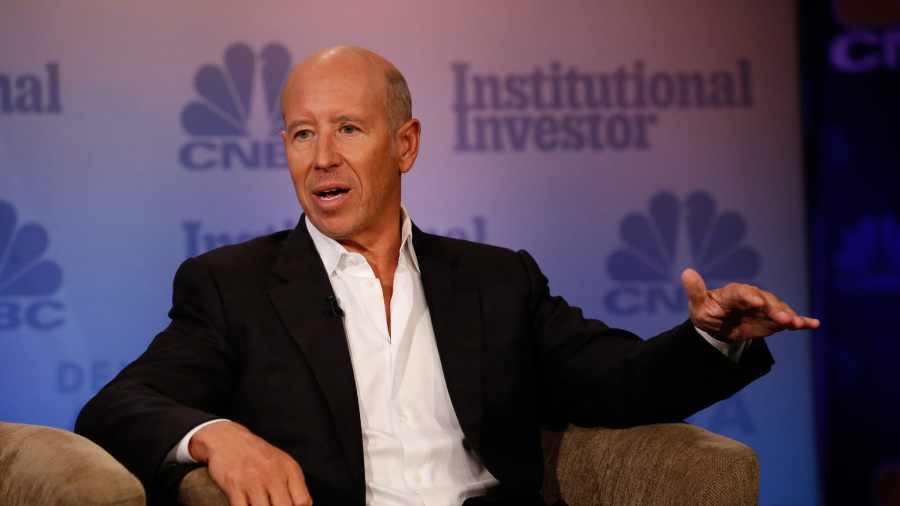 During an interview on CNBC's Squawk Box, Sternlicht was questioned about his thoughts on JPMorgan Chase CEO Jamie Dimon's yearly letter to shareholders. In the letter, Dimon expressed concerns that current economic conditions could result in increased risk and inflation, leading to higher interest rate hikes. While Sternlicht expressed admiration for Dimon and his banking expertise, he also made it clear that they don't see eye-to-eye on every issue.
According to CNBC, Sternlicht, the head of a private equity firm renowned for its multibillion-dollar real estate investments, has expressed his belief that inflation will experience a substantial decrease.
Sternlicht attributed the decline in the real estate market to decreasing rental prices. He presented a chart depicting the year-over-year growth of rents, with one line representing the actual list prices and the other based on the consumer price index. The chart revealed a downward shift in actual rents while the CPI-based measurements appeared to be on an upward trend. Sternlicht explained that the government's reporting of rental data has a time lag, but the effects of the rental price decline will eventually be reflected in the CPI data.
Barry Sternlicht has been consistent in his criticism of the Federal Reserve's policies. He previously referred to their rate hikes as "self-inflicted suicide" and expressed concern that they were using outdated data. He also stated that the Fed's actions could lead to social unrest and undermine faith in capitalism. Despite these criticisms, Sternlicht has acknowledged that inflation is decreasing rapidly and has sounded the alarm once again on this issue.
Shelter is one-third of CPI, Sternlicht said this week, so if you make that correction it will bring headline inflation down and you'll likely see that happen in the late summer and early fall. He continued, "So all else being equal, inflation is going down."
Inflation, as measured by the consumer price index, has slowed down to 6% as of February, after reaching a peak of 9.1% in June. The increase in the index for shelter, which measures changes in housing costs, was the biggest contributor to the monthly rise in prices, accounting for more than 70% of it. However, the growth in rents continued to decelerate in February, with the national level experiencing six consecutive months of single-digit increases. According to a report by Rent.com, the median monthly rent increased by 1.7% compared to the previous month, but decreased by 0.25% compared to the previous year. The study also found that median rents decreased in 60% of the markets included in the analysis on a monthly basis, and in slightly over 16% of the markets on a yearly basis.
His rent data, Sternlicht said, comes from a national rent database, before adding that his company has 125,000 apartments and they can model it, but it's not uniform across the country. When rents were up 20%, Sternlicht said, "that's what really drove CPI." Sternlicht went on to mock the Fed's credibility, which as we know isn't an unusual take for him.
Although Sternlicht did not comment on what falling inflation means for the real estate market, commercial or residential, it's clear that both sectors within the industry are extremely sensitive to rate hikes, and when interest rates go up, property values can go down. But even though Sternlicht argues inflation is falling, he thinks "we're going into a serious recession."