London is a great destination for traveling, with a wealth of history, culture, and attractions to explore. Some popular places to visit in London include Buckingham Palace, the Tower of London, the British Museum, the Tate Modern, the London Eye, and the West End theatre district. Additionally, London has a vibrant food and nightlife scene, with plenty of restaurants, pubs, and clubs to enjoy. Just be prepared for the city's often crowded and bustling atmosphere.
Here's a London Travel guide and tips to answer everything you've ever wondered about this magnificent city.
The city, one of the most important capitals of the world, is located on the River Thames in the southeast of the island of Great Britain. There are Hertford and Chelmsford to the north of the city, Maidstone to the east, Aylesbury to the west and Kingston to the south of Reading.
London is known for its diverse food scene, from traditional pub food to international cuisine. Don't miss trying fish and chips, Indian curries, and afternoon tea. There are also plenty of bars and pubs to enjoy a drink.
When to go to London for Travel?
London is a popular destination and can be visited year-round, but the best time to go to London for travel is generally between March and May or from September to November. During these months, the weather is mild, and there are fewer crowds.
However, keep in mind that London is known for its unpredictable weather, so be prepared for rain and pack accordingly. The summer months (June to August) are peak tourist season, with longer daylight hours and many outdoor events, but the crowds and prices may be higher. Winter (December to February) can be cold and dark, but it's also a festive time of year with holiday lights and markets.
How Many Days Do You Need to Stay to Visit London?
The number of days you should stay in London depends on your interests and the activities you want to do. However, I would recommend staying at least 3-4 days to see some of the main attractions such as the Tower of London, Buckingham Palace, British Museum, and the London Eye. If you want to explore the city more deeply and visit other areas outside of central London, you may want to consider staying for a week or more.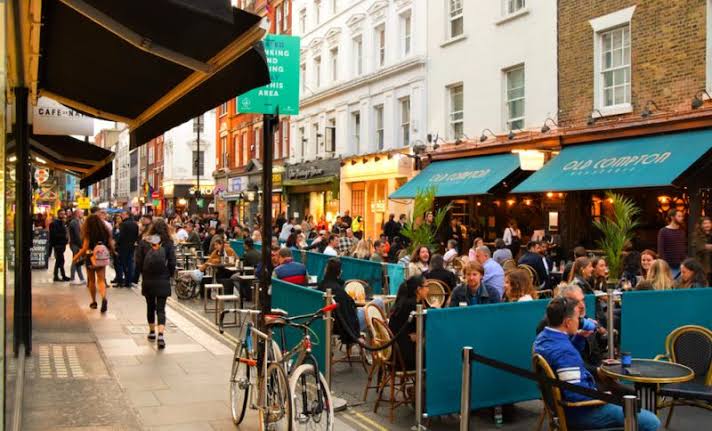 Places to Visit in London
London is not only a very interesting city with its streets, but also has many places to visit. The city, which hosts many museums and exhibitions as well as historical buildings, promises its visitors an unforgettable holiday for many years.
1) Big Ben
Big Ben is the nickname for the bell inside the clock tower at the Palace of Westminster in London, UK. It is a popular tourist attraction, but due to ongoing renovation work, it is not currently possible to enter the tower or hear the bell chime. However, you can still visit the Palace of Westminster and see the exterior of the tower from the outside. To travel to Big Ben, you can take public transportation such as the tube or bus, or walk if you're in the nearby area.
2) British Museum
The British Museum is a museum located in London, UK, and is dedicated to human history, art, and culture. It was founded in 1753 and has a collection of over 8 million objects from all over the world, including the Rosetta Stone and the Parthenon sculptures. Admission to the museum is free, but some exhibitions may require a fee. It is open daily, except on December 24-26 and January 1. It is also worth reminding that you should spare at least one day for the British Museum, one of the largest museums in the world.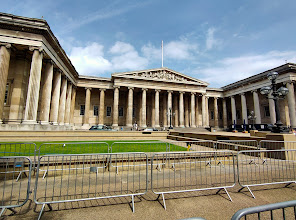 3) Westminster Palace
Westminster Palace is a historic building located in London, England. It is also known as the Houses of Parliament and is the meeting place of the UK's two parliamentary houses, the House of Commons and the House of Lords. The building is a popular tourist attraction and is famous for its iconic clock tower, known as Big Ben. Westminster is a candidate to be one of the most important stops of your London trip.
4) Hyde Park
London is a very famous city not only for its historical sites and museums, but also for its parks. Hyde Park is a large public park located in the center of London, United Kingdom. It covers an area of 350 acres and is one of the Royal Parks of London. The park is home to many landmarks and attractions, including the Serpentine Lake, Speakers' Corner, and the Diana, Princess of Wales Memorial Fountain. It is also a popular destination for jogging, picnicking, and other outdoor activities.
5) Buckingham Palace
Buckingham Palace is a popular tourist attraction and visitors can tour certain parts of the palace during the summer months when the Queen is not in residence. Tickets can be purchased in advance online or in person at the palace. Visitors can see the State Rooms, which are used for official and state occasions, as well as the beautiful garden. It's important to check the opening times and availability of tours before planning a visit.
6) Tower of London
The Tower of London is a historic castle located in central London, England. It was founded in 1066 and has served many purposes over the years, including as a royal palace, a prison, and a treasury. Today, it is a popular tourist attraction and houses the Crown Jewels of the United Kingdom.
Tips for Travelling to London
Plan your itinerary in advance to make the most of your time.
Get an Oyster card for easy and affordable transportation on the Tube and buses.
Be prepared for the weather with layers and an umbrella.
Try the local food and drinks, such as fish and chips, a full English breakfast, and a pint of ale.
Take advantage of the free attractions, like the British Museum, the Tate Modern, and the National Gallery.
Consider purchasing tickets in advance for popular attractions, like the London Eye and the Tower of London, to skip the lines.
Walk as much as possible to see the city's many hidden gems.
Be aware of your surroundings and take precautions to avoid pickpockets and other scams.
Experience the city's diverse neighborhoods, like Camden, Notting Hill, and Shoreditch.
Don't forget to look right when crossing the street!
Where to Stay in London?
London is a large city with many different neighborhoods and accommodation options. Some popular areas to stay in London include:
1) Central London: This is a great choice if you want to be close to many of the city's main attractions and have easy access to public transport.
2) Covent Garden: This is a popular tourist area with plenty of restaurants, shops, and theaters. It's a great choice if you want to be in the heart of the action.
3) South Bank: This area is situated along the Thames River and offers stunning views of the city. It's a great choice if you want to be close to many of the city's cultural attractions.
4) Notting Hill: This is a charming and trendy neighborhood with colorful houses and plenty of boutique shops and cafes. It's a great choice if you want to experience a different side of London.
5) Shoreditch: This is a hip and vibrant neighborhood with plenty of street art, trendy bars, and independent shops. It's a great choice if you want to experience a more alternative side of London.
Of course, there are many other neighborhoods to choose from depending on your preferences and budget. It's always a good idea to research and compare different areas and accommodation options before making a decision.
In this article, we have written a London travel guide and tips for you. have a nice holiday