Republican Representative Greg Steube alleged during a podcast that Governor Ron DeSantis, a candidate for the presidency, had issued warnings to members of Congress, stating that he would challenge them in primary elections if they chose to endorse former President Donald Trump instead of supporting his candidacy.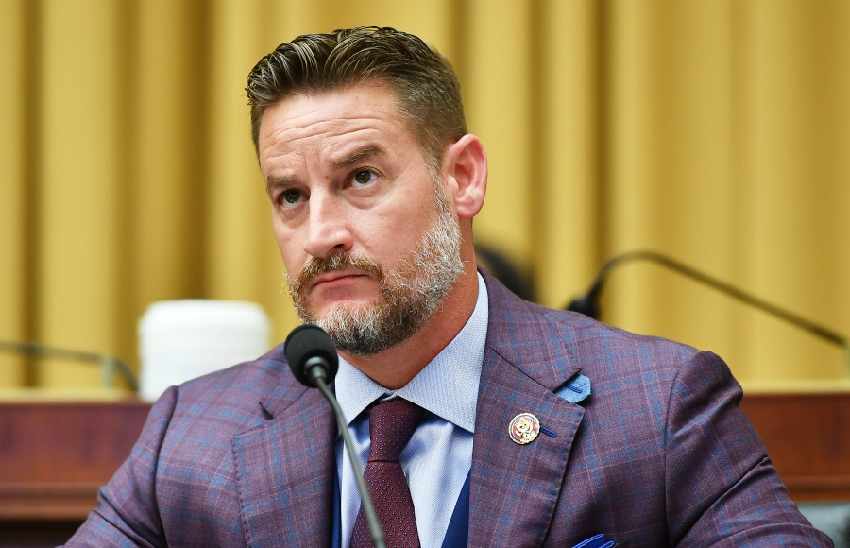 On Monday, Representative Steube, who serves Florida's 17th Congressional District, reiterated his apparent disdain for Florida's governor during an appearance on "Triggered With Don Jr.," Donald Trump Jr.'s podcast. Despite previously endorsing Trump for president, the congressman expressed his frustration in April, claiming that Governor DeSantis had failed to acknowledge his attempts to engage in political discussions.
Expanding on his grievances during the podcast, Steube further disclosed that he had been excluded from briefings and press conferences with Governor DeSantis whenever they occurred within his district.
Representative Steube expressed his dissatisfaction with Governor DeSantis, highlighting instances where he felt excluded and marginalized. Steube recalled being left out of important briefings whenever the governor visited town, even during critical situations like impending hurricanes in his district.
He further expressed his disappointment with DeSantis for resorting to threats of primary challenges against members of Congress who did not endorse him, considering such an approach unfitting for a leader. Meanwhile, Governor DeSantis recently announced his candidacy for the presidential race, encountering technical difficulties during the Twitter Spaces rollout.
Current national polls indicate that DeSantis is trailing behind former President Trump by a significant margin.