On Wednesday, it was announced that John "Blackie Onassis" Rowan, the ex-drummer of the '90s rock group the Urge Overkill, has passed away. No specific information regarding the cause of his death or his age was provided at the time of the announcement.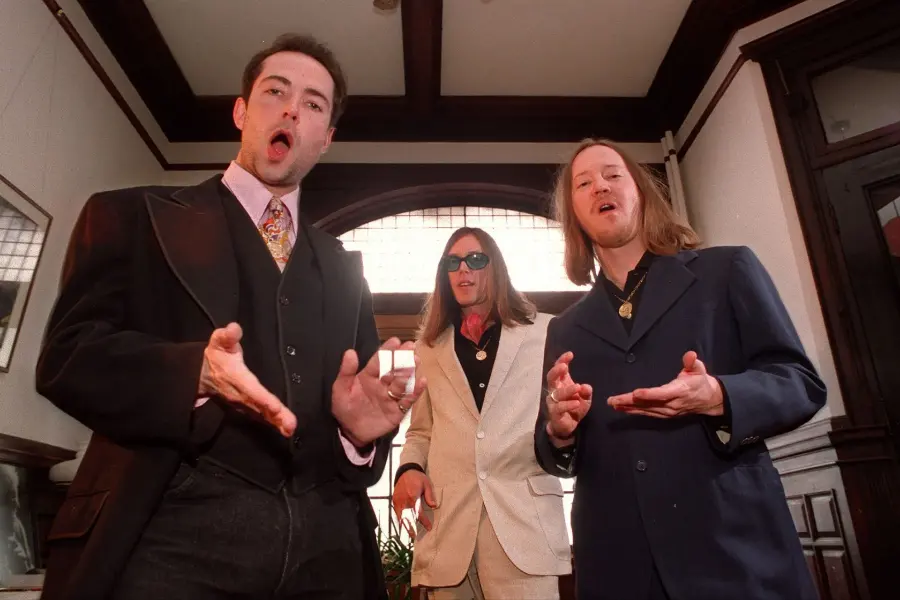 "We are deeply saddened to announce the passing of Blackie from Urge Overkill. During this difficult time, we kindly request respect for our privacy. Our heartfelt condolences go out to his family and all the devoted fans. Blackie will be greatly missed. Sending love to all." This statement was shared by Urge Overkill's official Twitter account.
Urge Overkill, the Chicago-based alt-rock trio, gained significant recognition for their memorable hits such as "Sister Havana" from their 1993 album "Saturation" and their remarkable cover of Neil Diamond's "Girl, You'll Be a Woman Soon," prominently featured in the movie Pulp Fiction. Director Quentin Tarantino chose their rendition as the song Mia, portrayed by Uma Thurman, sings and dances to before experiencing an overdose.
Onassis became a member of Overkill in the early 90s and remained with the group until their final major-label release, "Exit the Dragon," in 1995. Prior to his involvement, the band had already released their debut album, "Jesus Urge Superstar," in 1989, followed by "Americruiser" in 1990.
Over the years, the band went through various lineup changes both before and after Onassis joined founders and guitarists Nash Kato and Eddie "King" Roeser. During Onassis' tenure, they had the opportunity to open for Nirvana's "Nevermind" tour in late 1991, which eventually led to their signing with Geffen Records. While with the label, Overkill produced two albums: "Saturation" in 1993 and "Exit the Dragon" in 1995. Onassis contributed as a drummer and vocalist on these two records, as well as on the band's 1991 album "The Supersonic Storybook" and their 1992 six-song EP "Stull."
According to a report from the Los Angeles Times, shortly after the release of "Exit the Dragon," Onassis was arrested for heroin possession, but the charges were later dropped. He departed from the band in 1996, and Kato and Roeser reformed Urge Overkill in 2004 without Onassis.