According to organizers, Quinta Brunson, the creator of Abbott Elementary, will be honored with the prestigious Best Comedy Person Award at the upcoming Just For Laughs ComedyPro conference. This announcement was made on Thursday.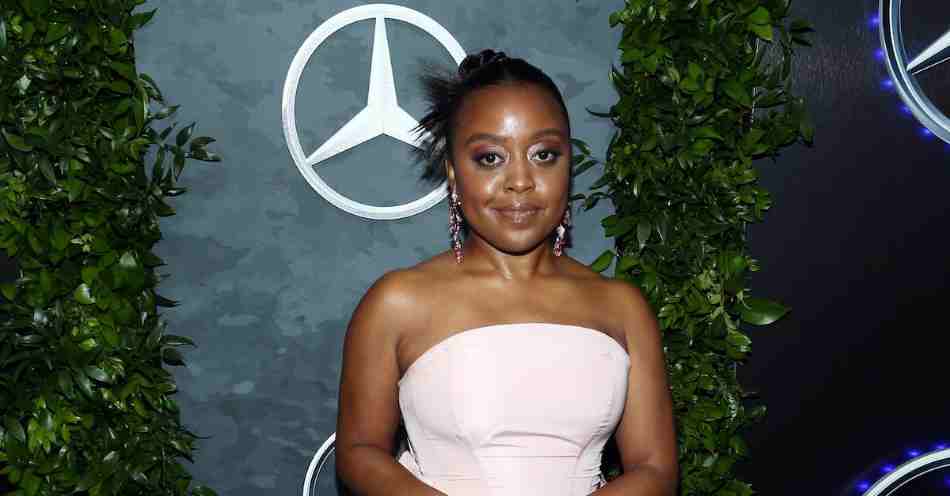 Brunson, known for her role in the ABC comedy mockumentary that portrays an overlooked Philadelphia grammar school, will be present in Montreal to receive the prestigious award. Her participation in the JFL's New Faces comic discovery program in 2017 contributed to this recognition.
Furthermore, Bert Kreischer, who recently released his comedy special "Razzle Dazzle" on Netflix, will be honored as the best stand-up comic at the Montreal festival. Kreischer, an experienced performer at JFL, not only starred in but also produced a movie called "The Machine," which is based on his own real-life encounter with Russian mobsters during a college trip.
The upcoming ComedyPro conference, scheduled to host its awards show on July 28, has revealed the recipients of two prestigious accolades. Ronny Chieng will be honored as the breakout comedy star of the year, while Mae Martin, known for her role in "Feel Good," will be awarded the rising comedy star of the year prize.
As part of the Montreal festival's industry conference, a panel featuring the cast of "Killing It" has been confirmed. This panel will include Craig Robinson, renowned for his role in "The Office," as well as Rell Battle and Claudia O'Doherty. Additionally, Chris Estrada and Frankie Quinones will make an appearance in Montreal for an exclusive sneak peek screening of the second season premiere of Hulu's series "This Fool."
In celebration of the 43rd anniversary of the groundbreaking comedy "Airplane!," esteemed writer/director David Zucker will host a panel dedicated to the film. The event will also feature a live staged reading of select scenes, adding an interactive element to the discussion. Furthermore, the organizers of JFL have announced that Ramy Youssef, star of the Hulu comedy "Ramy," will participate in an informal conversation centered around faith in comedy. This dialogue will explore Youssef's Muslim faith and its influence on his performances both on stage and on screen.
The ComedyPRO conference is set to take place from July 26 to 29, serving as a fitting conclusion to the Just For Laughs comedy festival in Montreal.