A teenager from Massachusetts tragically passed away on Friday after participating in the "One Chip Challenge," a viral social media trend. The teen's family suspects that this challenge may have played a role in his untimely death, as reported.
Lois Wolobah, speaking to NBC 10 Boston, shared the tragic details surrounding her son Harris Wolobah's passing. The family believes he lost his life due to a challenge involving the consumption of an intensely spicy Paqui chip while at school.
Following the consumption of the chip, Harris, a sophomore at Doherty Memorial High School in Worcester, was picked up by his family from school and initially seemed to improve.
Wolobah was discovered unconscious by his brother just before the basketball tryouts at around 4:30 p.m. that evening. He was rushed to a local hospital, where he was later pronounced dead, according to his mother.
While the autopsy results are still pending, the exact cause of Wolobah's death remains unconfirmed.
In the wake of Wolobah's tragic passing, Worcester Public Schools is extending grief counseling and emotional support to both students and staff members.
In a heartfelt statement on Sunday, Worcester Schools Superintendent Rachel Monarrez shared the sad news, saying, "It is with a heavy heart I share that we lost a rising star, Harris Wolobah, who was a sophomore scholar at Doherty Memorial High School. As a mother and educator, I cannot fathom how difficult this must be for his family, friends, and teachers."
Monarrez added, "My heart goes out to all who knew and loved him."
The Paqui chip challenge, featured on the company's website, assesses an individual's ability to consume the chip without drinking any liquids in an attempt to endure the intense burning sensation.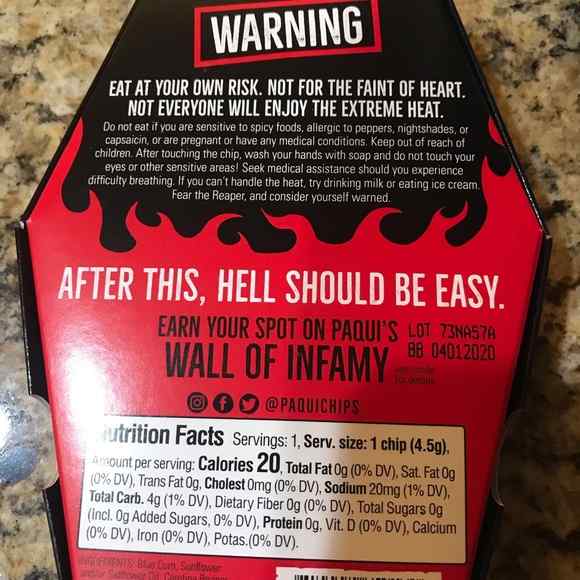 The company asks potential buyers online how long they can endure before spiraling out. On their website, the chipmaker warns of potential adverse health effects after consuming the chip and insists that it's suitable for adults only. Paqui also advises anyone who eats the chip to seek medical attention if they experience symptoms like difficulty breathing, fainting, or prolonged nausea.
They emphasize the importance of washing hands with soap after touching the chip and avoiding contact with eyes or sensitive areas. The chip offered this year by the company features Carolina Reaper Pepper and Naga Viper Pepper for a truly intense experience.
A spokesperson for Paqui mentioned on the "Today" show last year that the company prioritizes safety and has diligently labeled their products with allergen and safety information. They want consumers to take on this challenge with a clear understanding of what it entails and whether it's appropriate for them.