Federal Reserve documents released on Wednesday suggest that the fallout from the U.S. banking crisis is likely to cause a recession in the economy later this year.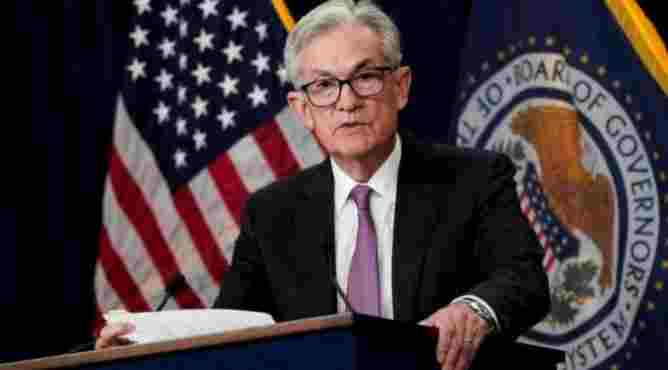 The Federal Reserve has released documents indicating that the U.S. banking crisis fallout is likely to cause an economic recession later this year. In the minutes from the March meeting of the Federal Open Market Committee, it was revealed that staff members presented a report on the potential repercussions of the financial sector's recent turmoil, which included the failure of Silicon Valley Bank and other related events that took place in early March.
Michael Barr, the Vice Chair for Supervision, stated that the banking sector is sturdy and can withstand pressures. However, according to the analysis of staff economists, the economy will face negative consequences. Their evaluation led to the projection of a minor recession that is expected to commence later in the year, followed by a recovery period lasting two years, as mentioned in the March meeting summary.
After the meeting, the Fed officials projected a gross domestic product growth of only 0.4% for the entire year 2023. The Atlanta Fed estimated a gain of about 2.2% for the first quarter, implying a possible decline in the later part of the year.
Despite the crisis leading to some conjecture about the Fed holding rates steady, officials emphasized the necessity of taking further measures to curb inflation.
The Federal Open Market Committee (FOMC) members decided to raise the benchmark borrowing rate by 0.25 percentage point, marking the ninth increase in the past year. As a result, the fed funds rate now stands at a target range of 4.75%-5%, which is its highest level since late 2007.
Less than two weeks after experiencing a run on deposits, Silicon Valley Bank, which was then ranked as the 17th largest financial institution in the United States, suffered a collapse. This incident, along with the failures of two other banks, prompted the Federal Reserve to establish emergency lending facilities to enable banks to maintain their operations.In the period following the meeting, inflation data has been largely in line with the Federal Reserve's objectives. According to officials, they anticipate that prices will continue to decline.
According to the minutes, the projected decrease in tightness in both product and labor markets is expected to have an impact on core inflation, resulting in a significant slowdown next year.
Source of Story ; CNBC News