In the past two years, we have witnessed significant inflation spikes caused by supply and demand challenges, leading to a surge in prices. However, the focus has now shifted towards the services sector. While wages experienced steady growth starting from the latter half of 2020, we are now observing a stabilization in wage increases coinciding with a significant rise in layoffs, which have multiplied nearly five times in certain industries.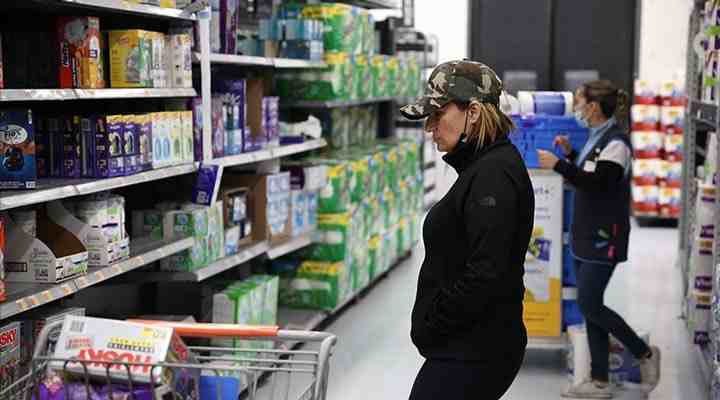 Central bank officials worldwide have emphasized that their primary focus is to control inflation, yet the challenge of curbing rising prices has proven to be more persistent than initially anticipated.
In 2021, the U.S. economy experienced an upswing in inflation, primarily driven by disruptions in the supply chain caused by the pandemic. However, the current inflation narrative appears to be primarily influenced by factors related to services rather than constraints in demand.
The scarcity of workers has played a significant role in driving up wages and prices. Since the latter half of 2020, many workers have experienced substantial pay raises, leading to a surge in job opportunities and a high turnover rate as individuals seek higher-paying positions. This trend has contributed to a sharp decline in the unemployment rate.
In typical inflationary periods, wages tend to lag behind the rising prices of goods, but the current situation is unusual. Labor costs appear to be the primary driver of inflation, indicating that workers are benefiting from these changes. Laura Veldkamp, the Cooperman professor of finance and economics at Columbia Business School, states that this unique episode demonstrates how workers are gaining from the current state of affairs.
There are indications that wage growth is slowing down, particularly due to a significant increase in layoffs across certain industries in 2023.
According to Lori Wisper, managing director at Willis Towers Watson, employers might raise their base salaries in an attempt to retain employees. However, overpaying on base salaries can lead to cost-cutting measures such as layoffs.
During periods of inflation, a common concern is the wage-price spiral, where workers expect higher wages to compensate for rising prices, thereby contributing to further price increases. While central banks worldwide continue to exercise caution regarding this issue, experts are more optimistic now, suggesting that the inflation loop driven by wages may not pose as significant a threat as initially anticipated.
Denise Chisholm, director of quantitative market strategy at Fidelity Investments, highlighted that overall price levels, as measured by the CPI (Consumer Price Index), are slowing down at a faster rate than wage growth. This current trend is viewed positively.