Kevin Spacey, the Oscar-winning actor, has been acquitted of all charges following a four-week trial in London concerning allegations of sexual assault.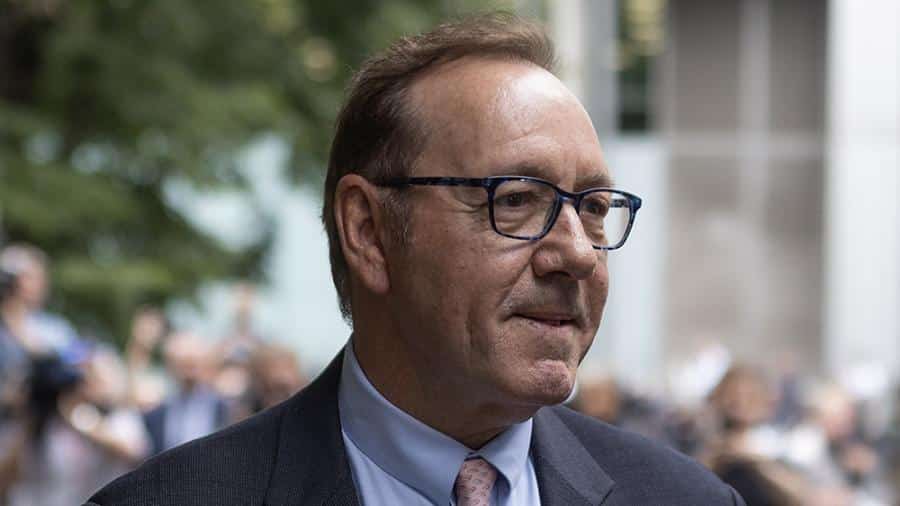 The Hollywood star, who recently turned 64, couldn't hold back tears as the jury at Southwark Crown Court delivered their verdict of not guilty on seven counts of sexual assault and two counts of other serious sexual offenses.
The allegations against Kevin Spacey spanned from 2004 to 2013, a period when he served as the artistic director at the Old Vic theater in London. Throughout the trial, Spacey maintained his plea of not guilty to all charges.
Following 12 hours and 26 minutes of deliberation spread across three days, the jury cleared him of all accusations, coinciding with his 64th birthdayy.
Addressing reporters outside the court in a brief statement, Spacey expressed his gratitude and humility. He acknowledged the challenging process and thanked the jury for carefully examining all the evidence before reaching their decision. Additionally, he showed appreciation for the court staff and his legal team for their support.
Having won two Academy Awards for his performances in "The Usual Suspects" and "American Beauty," Spacey returned to acting in recent years after departing from "House of Cards." He featured in the Netflix series for five seasons until 2017 when he faced allegations of misconduct both on and off the set, resulting in his dismissal.
During the trial, the prosecutor, Christine Agnew, portrayed Spacey as a "sexual bully" who derived pleasure from making others feel powerless and uncomfortable. In response, the actor vehemently denied the charges, describing them as "madness" and feeling betrayed.
Now, with the trial behind him, Spacey hopes to move forward, leaving this challenging chapter of his life behind.
Allegations of sexual misconduct were brought against Kevin Spacey by four different individuals.
The first complainant stated that Spacey sat beside him in the front seat of a car while he was driving and forcibly placed the complainant's hand on his crotch. The incident was said to be so forceful that it left the complainant breathless. Spacey vehemently denied these accusations.
The second complainant alleged that Spacey assaulted him during a charity event by placing his hand on the complainant's leg and forcefully grabbing his crotch, causing him pain. Spacey denied any such incident ever occurred.
The third complainant claimed to have met Spacey while working at a pub in the English countryside. At a party later that night at Spacey's holiday home, the complainant said Spacey approached him, hugged him, kissed his neck, and grabbed his crotch while telling him to "be cool." The complainant promptly pushed Spacey away and left, even calling his dad to pick him up. Spacey characterized this as a "clumsy pass" but denied any sexual assault.
The fourth and most serious accusation came from an aspiring actor who sought career advice from Spacey after a brief interaction at a theater production. The actor invited him to his London apartment two weeks later, where the complainant alleged that he was sexually assaulted by Spacey, possibly after being drugged. According to the complainant, he woke up to find Spacey performing a sexual act on him. Spacey's defense was that the encounter was consensual and enjoyable.
During the trial, Spacey's lawyer questioned the complainants, all of whom denied seeking financial gain, attempting to advance their careers, or giving false accounts to the jury.
In a separate incident, a New York jury previously found Spacey not liable for battery in a case involving actor Anthony Rapp, who alleged that Spacey had laid on top of him after a party in 1986.