Alan Arkin, a renowned actor who won an Oscar for his performance in "Little Miss Sunshine" and had a remarkable career spanning seven decades in both stage and screen, passed away on June 29 at his residence in Carlsbad, California. He was 89 years old.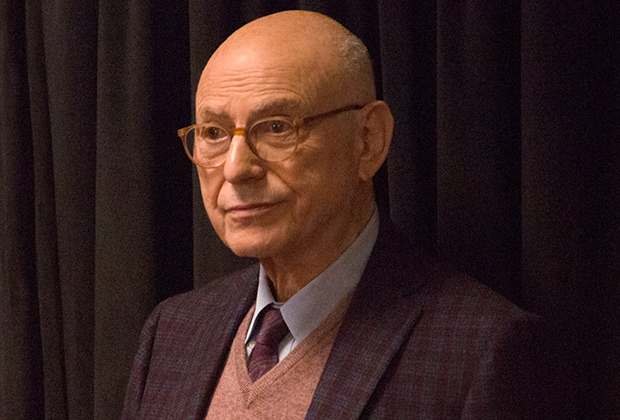 In a joint statement, Arkin's sons Adam, Matthew, and Anthony expressed their heartfelt sentiments, honoring their father as a remarkably talented force of nature, both as an artist and as a man. They cherished him as a loving husband, father, grandfather, and great grandfather, and his absence will be deeply felt.
Arkin, renowned for his dry wit and ability to portray both comedy and tragedy with equal skill, achieved a notable milestone in his career when he won an Oscar for his supporting role in the independent comedy "Little Miss Sunshine" in 2007. He further showcased his talent with an additional Academy Award nomination for his punchy and profane performance in Ben Affleck's critically acclaimed film "Argo," which won Best Picture. Earlier in his film career, Arkin earned two nominations for "The Russians Are Coming, the Russians Are Coming" in 1967 and "The Heart Is a Lonely Hunter" in 1969.
More recently, Arkin's exceptional acting garnered him consecutive Primetime Emmy Award nominations in the category of outstanding supporting actor in a comedy series for his role in the Netflix series "The Kominsky Method," where he starred alongside Michael Douglas. Throughout his career, Arkin had also received four previous Emmy nominations across various categories.
Alan Arkin, known for his remarkable screen career, began his journey in entertainment as a stage performer. He was an early member of the Second City comedy troupe in Chicago and made his Broadway debut in 1961 with "From the Second City." Two years later, his exceptional talent earned him a Tony Award for his role in Joseph Stein's comedy "Enter Laughing."
One of Arkin's memorable film roles was in "Argo," where he portrayed Lester Siegel, a seasoned Hollywood veteran enlisted to produce a fictitious sci-fi film as a cover for rescuing American hostages in Iran. Siegel's commitment to the ruse went to the extreme, with an announcement in Variety and a full article. Arkin's portrayal of Lester was amusingly perfect, as highlighted in Pete Hammond's review.
Arkin's talent was recognized early on, as evidenced by his Tony win in 1963. Subsequently, he received his first Emmy nomination in 1967 for his role in the "ABC Stage 67" episode titled "The Love Song of Barney Kempinski." That same year, he also earned his first Oscar nomination. Despite his success in film, Arkin maintained a presence in television throughout his career. He received Emmy nominations for various projects, including the Holocaust-themed CBS telepic "Escape From Sobibor" in 1987, a guest appearance on "Chicago Hope" in 1997, and the telepic "The Pentagon Papers" in 2003.