After Sunday's election in Brazil for the second round of head of state, which resulted in the country's victory, former left-wing President Luiz Inacio Lula da Silva, the Pro-Jair Bolsonaro truckers staged demonstrations, blocking roads across the country.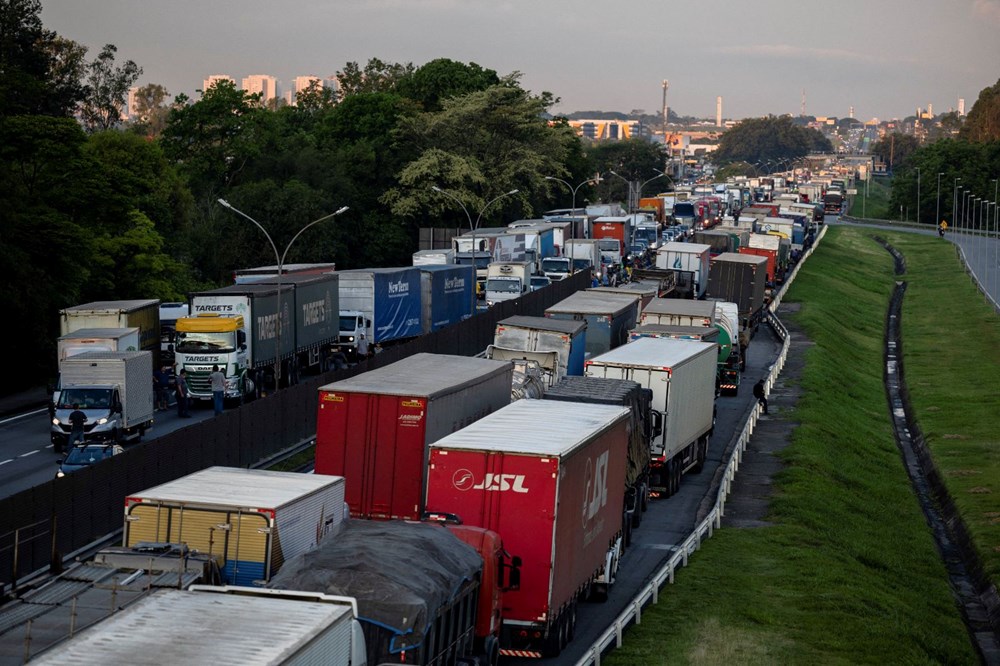 According to reports in the country's media, the protests, which began on Sunday when a small number of truckers began blocking motorways into traffic with their vehicles after Lula won a 1 per cent vote.
It was noted that long lines have formed on the roads, especially the intercity bus transport, as truckers closed the highways half or all.
On Sunday night, the small number of truckers started demonstrations, some demanding military intervention, spread from 27 states to 20, and by monday night, road cuts across the country reached 300.
Bus companies serving in the cities of Rio de Janeiro-Sao Paulo have canceled their flights due to protests on the route, and ticket sales have dropped by 80 per cent.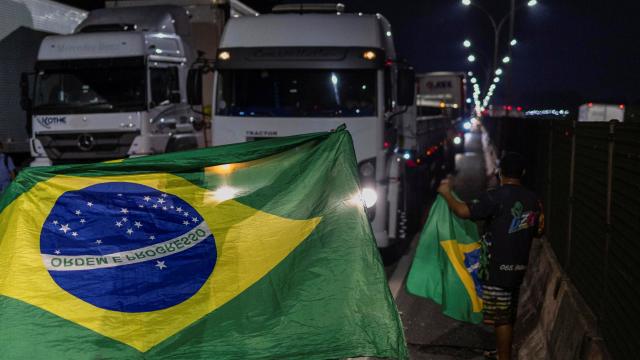 Bolsonaro remains silent
Bolsonaro, who lost Sunday's elections in Brazil, has remained silent for more than 24 hours since the election results were announced.
Brazilian Communications Minister Fabio Faria said on tuesday that Bolsonaro, who frequently criticized the country's electoral system before the elections and signaled that he would not accept the results of the choice in the country.
Source of information : AP News