BT Group plans to eliminate a substantial number of jobs, with up to 55,000 positions being phased out between 2028 and 2030. This reduction corresponds to a potential decrease of around 42% in the company's overall workforce. BT's Chief Executive, Philip Jansen, stated that the organization aims to streamline operations, embrace digital transformation, and simplify its structure. These efforts will lead to a leaner BT Group, marked by a significantly smaller workforce and a more promising future.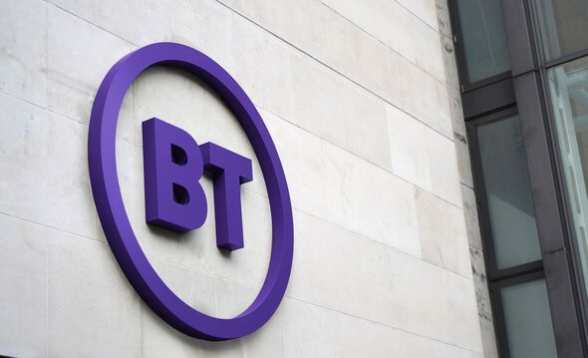 BT Group, the U.K. telecommunications giant, announced on Thursday its plans to reduce its workforce by 40,000 to 55,000 employees between 2028 and 2030. These layoffs will encompass both BT's direct employees and third-party workers, resulting in a substantial reduction of 31-42% in the company's overall staffing levels.
"In a statement, BT Chief Executive Philip Jansen emphasized the company's commitment to embracing digital transformation and streamlining operations, leading to a leaner business and a more promising future by the end of the 2020s. By vigorously pursuing construction and connectivity initiatives, digitizing our work processes, and simplifying our organizational structure, BT Group aims to rely on a smaller workforce and achieve a significantly reduced cost base.
BT's previous significant reduction in workforce occurred in 2018 when the company announced its plan to eliminate 13,000 positions over a span of three years. This approach is not unique to BT, as other telecommunications companies in the UK, such as Vodafone, have also announced layoffs. Vodafone recently revealed its intention to cut 11,000 jobs over the course of three years, citing an anticipated decrease in free cash flow."
BT Group announced on Thursday a 5% rise in adjusted core earnings, reaching £7.9 billion ($9.8 billion), for the fiscal year ending in March. The company attributed this growth to the success of its Openreach network division and consumer services, which counterbalanced a decline in enterprise performance.
Despite a pre-tax profit of £1.73 billion, there was a 12% decrease primarily due to increased depreciation resulting from network expansions and unspecified specific items that were not elaborated upon.
The company projects that its pro forma EBITDA (earnings before interest, taxes, depreciation, and amortization) will increase in 2024. Additionally, it plans to allocate approximately £5 billion to £5.1 billion for capital expenditure.
During the period spanning the financial years 2024-2026, the company expects to greatly benefit from the UK Government's full expensing scheme. As a result, it foresees not having to pay any cash taxes in the UK for the next three years.