In the second quarter, India has surpassed France and Germany to become Apple's fifth largest iPhone market, as reported by Counterpoint Research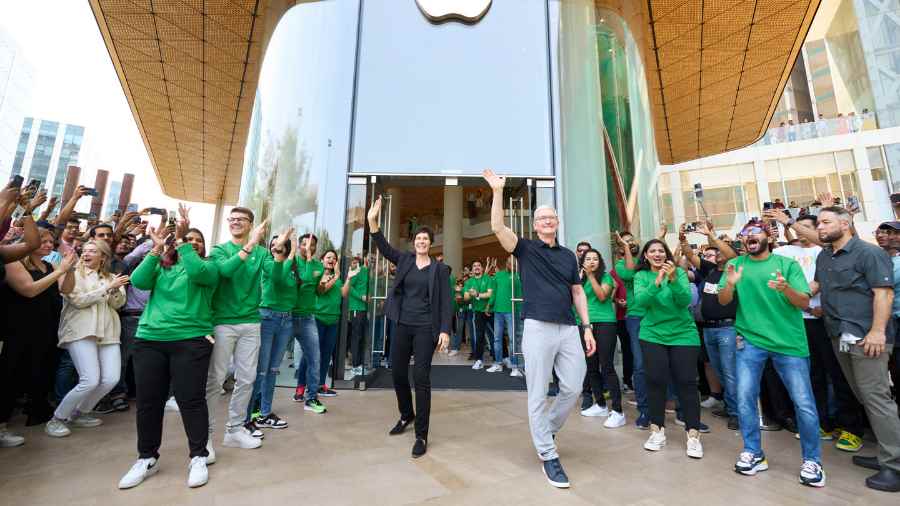 In the second quarter, India has emerged as Apple's fifth largest market for iPhone sales, surpassing Germany and France, according to recent research. Apple CEO Tim Cook considers India a crucial future market, and the company has been focusing on expanding distribution and marketing efforts in the country.
During the June quarter, India trailed behind the United Kingdom, Japan, China, and the United States in terms of iPhone sales, as reported by Counterpoint Research. This marks the first time India has secured a position among Apple's top five iPhone markets.
Although the exact number of iPhone sales was not disclosed, Counterpoint Research stated that India accounted for nearly 4% of all iPhone sales in the second quarter, showing a significant 50% year-on-year growth.
Furthermore, Apple's market share in India's overall smartphone market rose from 3.4% in the same period last year to 5.1% by the end of June, as per Counterpoint Research.
Apple's rapid growth in India can be attributed to its increasing presence in both retail and manufacturing. The company inaugurated its first physical stores in Delhi, the capital city, and Mumbai, a populous metropolis, in April.