Nvidia has made a $50 million investment in Recursion Pharmaceuticals, aiming to accelerate the advancement of the biotech company's artificial intelligence models utilized in drug discovery.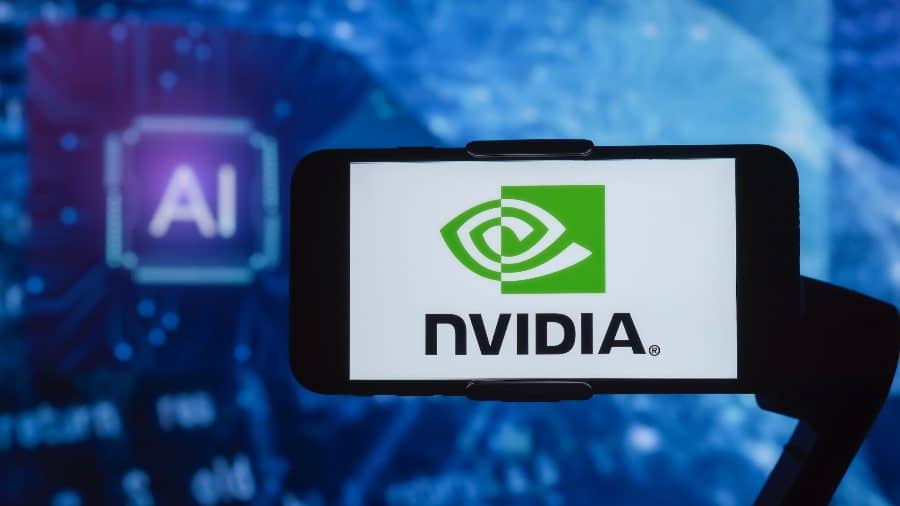 Chipmaker Nvidia has made a significant investment of $50 million in Recursion Pharmaceuticals, a biotech firm specializing in artificial intelligence (AI) models for drug discovery. This strategic partnership aims to expedite the development of Recursion's AI-powered models, which are used to identify and design new therapies. Following the announcement, Recursion's stock surged by 80%, while Nvidia's shares rose by over 2%, bolstered by their AI computing chip advancements.
Recursion, based in Salt Lake City, Utah, possesses an extensive dataset exceeding 23,000 terabytes of biological and chemical information. Leveraging Nvidia's cloud platform, Recursion will train its AI models using this vast amount of data. Such models require substantial data volumes, typically measured in terabytes, for effective training.
By licensing the AI models developed on Nvidia's cloud service for generative AI in drug discovery called BioNeMo, Nvidia can potentially benefit from this collaboration. Recursion plans to utilize BioNeMo to support its internal drug pipeline as well as those of its existing and future partners. Currently, Recursion is conducting human trials for five of its drugs.
CEO Chris Gibson expressed enthusiasm about the partnership, stating, "Our collaboration with NVIDIA represents two best-in-class companies coming together to help solve one of the world's most difficult challenges, drug discovery."
Nvidia's recent investment demonstrates the growing integration of AI in the pharmaceutical industry, particularly in expediting the development of life-saving medications. Moderna, for instance, revealed plans in April to leverage AI in advancing their messenger RNA technology used in Covid vaccines. Similarly, Google Cloud introduced two AI-powered tools in May to assist biotech and pharmaceutical companies in accelerating drug discovery.
It remains uncertain whether Nvidia will acquire a stake in Recursion, as the company has yet to respond to CNBC's request for clarification. Nevertheless, Nvidia, renowned for its AI-powered chips, has emerged as a prominent beneficiary of the AI boom. In June, the company achieved a trillion-dollar market value, with its stock price surging over 200% since the start of the year due to high demand for AI technology.
Nvidia's investment in Recursion further solidifies its commitment to this influential technology. The announcement aligns with Recursion's intensified focus on AI, evident in their recent acquisitions of two AI-driven drug discovery companies for $87.5 million in May.
Following the news, other AI-driven pharmaceutical companies also experienced an upturn in their stock prices on Wednesday.