On Thursday evening, the company made an announcement stating that an examination of matters pertaining to its subsidiary, Siemens Gamesa, uncovered a notable rise in the rates at which wind turbine components are experiencing failures.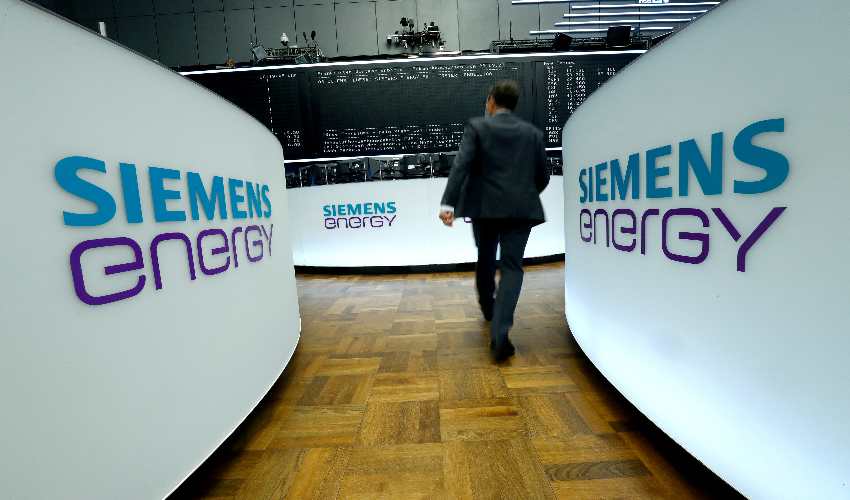 Siemens Energy experienced a sharp decline in its shares on Friday, with a plunge of over 37%, following the company's decision to abandon its profit forecast. The company issued a warning stating that ongoing issues at its wind turbine subsidiary, Siemens Gamesa, could persist for several years and incur substantial costs.
Siemens Energy emerged as a separate entity after being spun off from the gas and power division of the German conglomerate Siemens. On Thursday, the company revealed that a comprehensive review of Siemens Gamesa had uncovered a significant rise in the failure rates of wind turbine components.
In response to these findings, the board of Siemens Gamesa has initiated an extensive technical review to enhance product quality. However, Siemens Energy disclosed that the costs associated with this review would far exceed previous estimations, now projected to exceed 1 billion euros ($1.09 billion).
Siemens Energy stated that it is too early to provide an exact financial impact assessment and evaluate the implications of the review on their business plans. Nevertheless, their initial assessment suggests that the potential impact could be substantial, leading them to withdraw the profit assumptions for Siemens Gamesa and consequently for the Siemens Energy Group for the fiscal year 2023.
Since Siemens Energy's complete acquisition of Siemens Gamesa late last year, the subsidiary has posed ongoing challenges for its parent company.
During a recent call with journalists, Siemens Energy CEO Christian Bruch expressed his concern over the significant issues at Siemens Gamesa, stating that too much had been hidden away. Reuters reported that the quality problems were even more severe than he had anticipated.
Nicholas Green, the head of European capital goods at Alliance Bernstein, acknowledged that Siemens Energy could recover from this setback. However, he highlighted the magnitude of the problems, which had surprised the market. He pointed out that Siemens Energy had a service order book worth 17 billion euros, covering wind farms and turbines for the next five to ten years. Discovering that a few components were not functioning as expected and may require replacement poses a substantial liability for the company.
Siemens Energy estimates that component failures may affect 15% to 30% of its installed fleet of turbines. Nevertheless, Green noted that there is still some uncertainty regarding the extent of this liability.
He expressed hope that when Siemens Energy provides an update at the beginning of August, they will have a clearer understanding of the cost and obligations associated with this situation. Nonetheless, the unexpected magnitude of this issue has caught the market off guard, and the financial impact is significant.