Death Valley, the hottest place on Earth, is the driest national park in the United States, with an average annual rainfall of approximately 2.2 inches.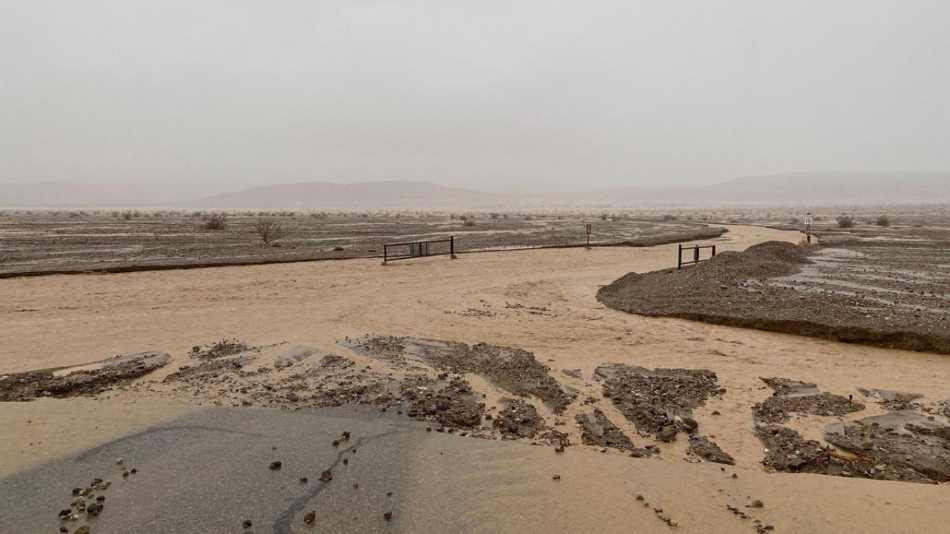 It might be surprising to discover that the park has been closed for over two weeks, but it's not due to the excessive summer heat. The closure is a result of the lingering rain from Hurricane Hilary. On August 20, Furnace Creek in Death Valley experienced a record-breaking rainfall of 2.2 inches (55.88 mm), marking it as the wettest day ever recorded at that location, according to a recent news release from the National Park Service.
The storm brought a heavy downpour to an already drought-prone park, leaving the delicate terrain in a severely damaged state. According to the release, major roads within the park have suffered extensive harm, including erosion and pavement loss, with debris obstructing many of these pathways.
Flooding Damage Strikes Again
For the second consecutive year, the park is facing closure due to record-breaking rainfall in August 2022 that necessitated repairs to roads, trails, and facilities. Now, another round of extensive work is commencing. Despite having repaired all paved roads damaged in the 2022 flood, significant additional damage has been caused by the latest storm, particularly in the backcountry.
Regrettably, there is currently no specified end date for this closure. The park's Labor Day message on Facebook stated, "Given the extent of the damage caused by Tropical Storm Hilary, including widespread debris on roads and pavement damage, we are unable to provide a reopening timeline."
If you're seeking an alternative national park experience in a desert setting, Joshua Tree National Park to the south is open. However, it's worth noting that even in these arid environments, extreme conditions can prevail, as evidenced by a fire ban in place there on Wednesday evening.