There have been numerous speculations surrounding the color choices for the upcoming iPhone 15, and the most recent rumor suggests a potential reintroduction of a blue hue specifically for the Pro models.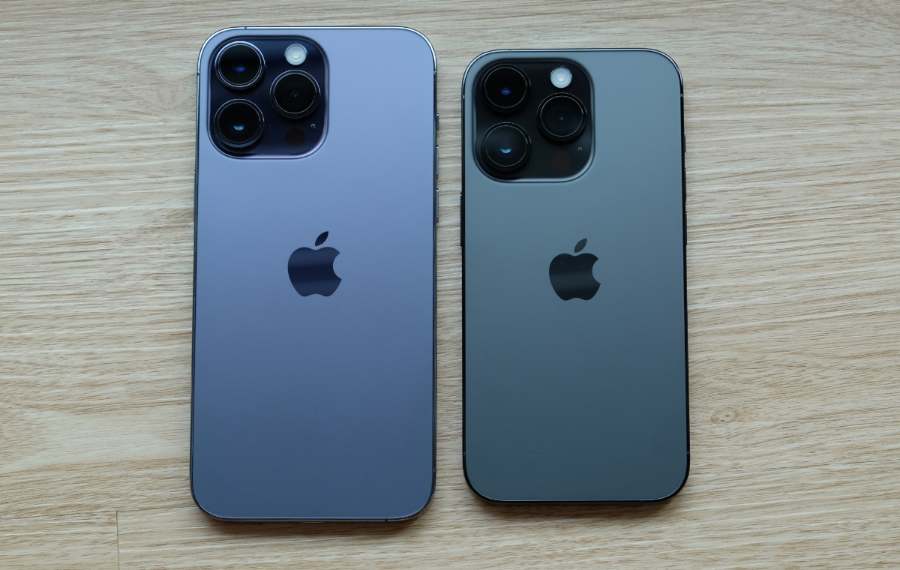 Apple traditionally introduces a distinct color option with each new Pro model in an effort to enhance sales with an exclusive device. This trend is expected to continue this year, as Apple sticks to familiar shades while adding a touch of excitement with one variant.
Previously, speculations pointed towards a deep red hue for the new model, even specifying the hex code for the rumored shade. However, recent reports suggest that there are no indications of this particular colorway being in development.
According to a report from MacRumors, an established leaker known as "Unknownz21" has shared information suggesting that Apple is working on a fresh shade of blue for its iPhone 15 Pro lineup. This new blue color is said to have a gray undertone, which will complement the titanium frame of the upcoming handset.
The report indicates that the new blue shade might resemble the "Pacific Blue" color used in the iPhone 12 Pro, albeit with a darker hue and a more noticeable gray tone.It is rumored that this new blue color will be released alongside the familiar options of Space Gray, silver, and a new "titanium gray" choice.
Regarding the speculated red color variant, the leaker states that they have not seen any indications of Apple developing it at this stage. However, the possibility of a deep red color making an appearance during the fall launch cannot be entirely ruled out, as Apple is still in the testing phase.
While blue has not always been the go-to choice for Apple's high-end models, the iPhone 12 Pro introduced the Pacific Blue option, and the iPhone 13 Pro featured the Sierra Blue shade. Blue has also made occasional appearances in the non-Pro iPhone lineup, dating back to the iPhone XR.
The addition of an appealing new color option may help alleviate concerns about the higher price tag for customers considering an upgrade to the iPhone 15 Pro Max this year.