A professor at Hunter College has been dismissed from their position following an incident where they brandished a machete and made threats towards a reporter from the New York Post and a photographer.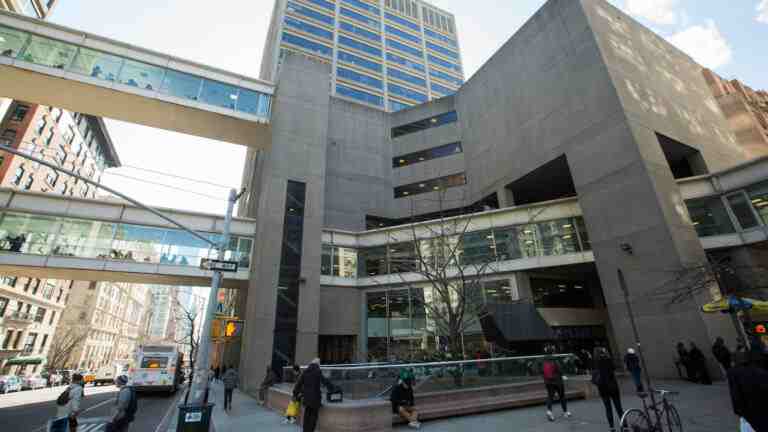 The Post reported that journalists attempted to interview Shellyne Rodriguez regarding her criticism of anti-abortion activists on campus. The incident took a serious turn when Ms. Rodriguez confronted them outside her residence, wielding a machete, as captured in a video.
Hunter College, which is part of the City University of New York, confirmed that she has been "dismissed from her position."
Reporter Reuven Fenton and a photographer visited Ms. Rodriguez's residence in an attempt to engage in conversation with her after a video of her criticizing anti-abortion students at the university went viral. According to The Post, she angrily exclaimed, "Stay… away from my doorstep, or I will use this machete to harm you."
As per The Post's article, upon opening the door, Ms. Rodriguez held the machete against the reporter's neck. The journalists promptly left the premises, but Ms. Rodriguez pursued them onto the street, as documented by a car's dashcam and subsequently published by The Post.
Hunter College spokesperson Vince Dimiceli issued a statement expressing strong condemnation of the actions of Shellyne Rodriguez and confirming immediate consequences for her behavior.
"Shellyne Rodriguez has been promptly relieved of her duties at Hunter College, effective immediately, and will not be resuming her teaching position at the institution."
The New York Post, responding to the incident, informed BBC News that they were relieved the reporter involved in the incident was safe.
The viral video, which initially garnered attention, depicted Ms. Rodriguez confronting an information stall operated by Students for Life, a group consisting of over 120,000 young individuals advocating against abortion access.
Addressing the students present, she criticized their approach as lacking educational value, accusing them of disseminating propaganda and inciting violence that upset her students.
In a profanity-laden outburst, she demanded their removal and forcefully swept pamphlets off the table before leaving the scene, as captured in the video that went viral.
A representative from the New York Police Department confirmed the occurrence of the incident but stated that it was still under investigation.
Source of Story ; BBC News