According to a new survey, many working Americans believe that achieving a comfortable retirement will be a challenge, as they estimate that they would need at least $1 million for it, even though most don't anticipate reaching that amount.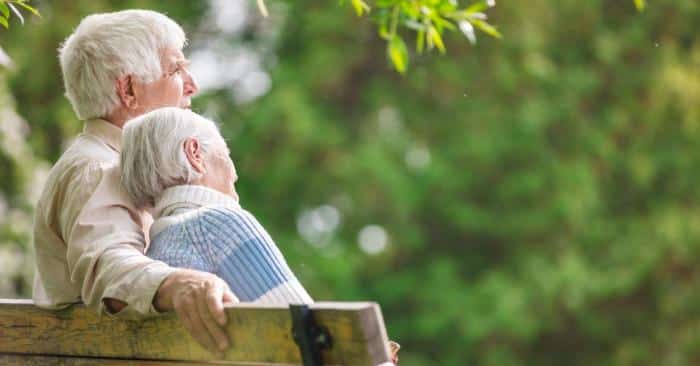 Schroders' 2023 U.S. Retirement Survey, which involved 2,000 investors across the country, revealed that for the second consecutive year, Americans aged 45 and above believe that they need $1.1 million in savings to have a comfortable retirement. However, the survey also found that only 21% of these individuals expect to reach the million-dollar savings mark, which is down from 24% in the previous year's survey. Additionally, a significant majority of respondents, around 59%, anticipate having less than $500,000 in savings, with 34% expecting less than $250,000.
A recent survey found that millennials aged 27-42 believe that they will need around $1.3 million to retire comfortably. However, less than a third (29%) are confident that they will have a retirement savings of $1 million. Almost half of the respondents (49%) expect to have less than $500,000 saved, with 27% having less than $250,000 in retirement savings.
In addition, a small percentage of working Americans who are close to retirement age (between 60 and 67 years old) have reported having enough money saved. Only 24% of them believe that they have saved enough for retirement, which is a slight improvement from 22% in the previous year.
"There are profound gaps between what American workers say they need for a comfortable retirement and what they expect to have," says Deb Boyden, Schroders' Head of U.S. Defined Contribution. "This could be from a lack of planning, or for many it might just be too hard to save and invest enough to reach their retirement goals."
"The fact that, once again, so few Americans nearing retirement are confident they have enough money speaks volumes about the work we still need to do. All of us, from employers to advisors to our industry, must do more to make it easier for American workers to reach retirement security," she further emphasizes.
Influence of Economic Anxiety
According to a study, Millennials are the most concerned about their finances and spend a significant amount of time worrying about it. Among employed Americans, 85% of Millennials reported worrying about money every day. On average, they spend almost two hours (1.9) per day, which adds up to 13 hours per week, or approximately 28 full days per year dedicated to worrying about their finances.
Workers aged 45 and above are facing significant financial concerns as almost 69% of them worry about money on a daily basis. On average, these worrisome thoughts consume 1.6 hours or roughly 11 hours each week, which accumulates to approximately 24 days in a year spent fretting about financial issues.
Research indicates that financial stress has become a significant concern for a majority of working millennials, with 64% feeling worried about how it may negatively impact their overall health. Older workers are also feeling the pressure, with 53% expressing similar concerns. The recent stock market volatility has only added to the anxiety, with 56% of older workers and 55% of working millennials admitting that it greatly increased their worries.
Even those with a workplace retirement plan are not immune to these anxieties, as almost half of both working millennials (48%) and older workers (50%) revealed that the performance of their plan in 2022 caused them significant stress. Furthermore, the majority of these respondents are worried that they may not be able to achieve the retirement savings goals they had set for themselves, with 64% of working millennials and 62% of older workers expressing such fears.
One explanation for this lack of confidence may be the tendency to hold high cash balances due to a fear of incurring losses. A closer examination of these respondents' retirement investments reveals a substantial allocation to cash, including workplace plans, IRAs, and other retirement accounts.
Concerns of retired people
Schroders conducted a study and discovered that a majority of both Millennials and older workers are holding a significant amount of cash in their retirement accounts due to concerns about safety. Specifically, 62% of working Millennials and 66% of older workers stated that they have allocated more funds to cash due to the fear of losing money if the stock market were to decline.
Another troubling finding is that a significant percentage of working Millennials (38%) and older workers (24%) are unaware of how their retirement assets are allocated.
The study also revealed that, among those with a workplace retirement plan, the majority did not change their asset allocation in 2022. Of working Millennials, 59% did not adjust their allocations, while 26% became more conservative, and 15% invested more aggressively. Among older workers, 65% kept their allocations unchanged, 25% became more conservative, and 10% invested more aggressively.
Joel Schiffman, the Head of Strategic Partnerships at Schroders, emphasized the importance of not letting fear dictate asset allocation decisions. He argued that, especially for Millennials who are saving for retirement, cash should not be the dominant investment choice. Even the oldest Millennials will have decades to weather short-term market volatility.
The survey was carried out by 8 Acre Perspective and involved 2,000 investors across the United States who were between the ages of 27 and 79. For the first time, the survey also included respondents aged 27 to 44. The data collection took place from February 13 to March 3, 2023. The median household income of the working Americans who participated in the survey was $75,000.
Source of Story ; Schroders