Despite a lackluster debut on Twitter, Republican Florida Governor Ron DeSantis managed to rake in an impressive $8.2 million within the initial 24 hours of his 2024 presidential campaign.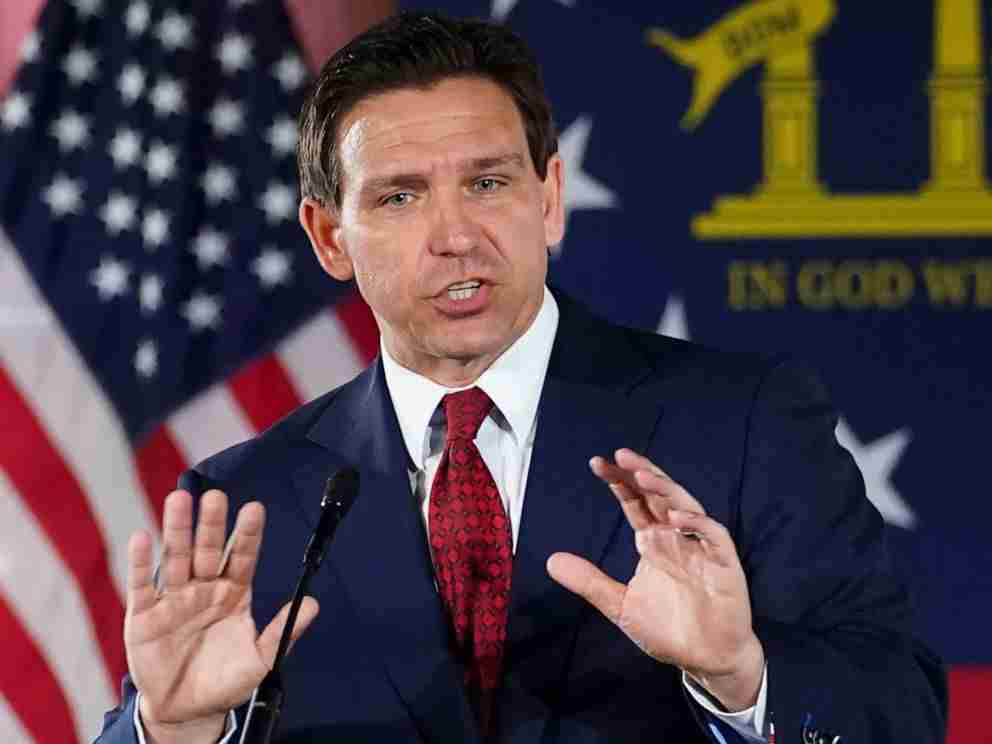 In a stunning display of support, Governor Ron DeSantis surpassed Joe Biden's previous fundraising record by raising a remarkable $8.2 million within 24 hours of announcing his presidential candidacy. Despite encountering audio and server issues during his highly anticipated Twitter Spaces event with Elon Musk, donations poured in from enthusiastic backers.
Although the technical difficulties caused a delay of approximately 30 minutes to DeSantis' long-awaited announcement, the hour-long conversation between the Florida governor, Musk, and entrepreneur David Sacks fueled excitement among the audience. Seizing the moment, DeSantis encouraged his supporters to flood his campaign with contributions, stating, "I'm running for president of the United States to lead our great American comeback. We announced that on Twitter Spaces earlier tonight, and it broke the internet because so many people were excited about being on that Twitter Space. Now let's see if we can break WinRed," referring to the Republican Party fundraising platform.
Within a mere hour of the announcement, online donations soared to an impressive $1 million, as confirmed by Bryan Griffin, spokesperson for the DeSantis presidential campaign. Griffin expressed his enthusiasm, tweeting, "There was so much enthusiasm for Governor DeSantis' vision for our Great American Comeback that he literally busted up the internet. Washington is next."
The substantial $8.2 million bankroll acquired by DeSantis encompasses both online contributions and donations secured by dedicated volunteers at Miami's Four Seasons hotel. These volunteers congregated in the ballroom, making phone calls to solicit donations in support of DeSantis' campaign.
However, the Trump-supporting super PAC, Make America Great Again Inc., responded dismissively to reports of DeSantis' first-day fundraising success. Alex Pfeiffer, a spokesperson for the organization, criticized DeSantis' campaign launch and claimed that even after a three-month shadow campaign and leveraging Florida taxpayer money during the legislative session, the governor failed to raise sufficient funds. Pfeiffer further cited concerns over DeSantis' record of targeting senior benefits, advocating for tax increases, and withholding funding for the border wall, asserting that these factors rendered the campaign "dead on arrival." The super PAC emphasized that no amount of money could alter this outcome.