This week, New York City is experiencing severe air pollution due to smoke originating from wildfires in Canada. On Tuesday morning, the city was engulfed in an orange hue, and the sun was barely visible due to a thick smoky haze.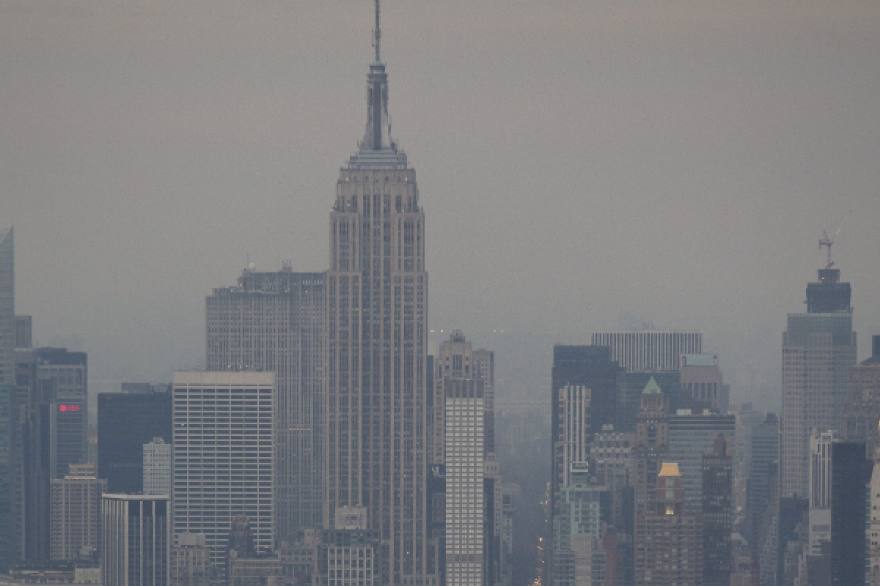 This week, New York City is experiencing severe air pollution due to smoke drifting south from wildfires in Canada. According to the U.S. government online platform AirNow, the air quality ratings in all five boroughs exceeded 150 on Tuesday. These levels are considered unhealthy for everyone and significantly exceed the exposure recommendations set by the World Health Organization.
On Tuesday morning, the sky over the city had an orange glow, and a smoky haze obscured the sun. Officials have cautioned residents to limit their time outdoors, especially individuals with respiratory illnesses or heart disease who are particularly susceptible to the hazardous air quality conditions.
The New York State Department of Environmental Conservation has released an air quality health advisory for New York, Bronx, Kings, Queens, Richmond counties, and the surrounding suburbs.
This week, dangerous air quality conditions are affecting millions of people in the Midwest. Air quality advisories are in effect in southeastern Minnesota, parts of the Upper Peninsula of Michigan, and areas in Wisconsin. Additionally, air quality alerts have been issued across most of New England.
Officials have announced that Canada is facing its worst-ever wildfire season, with forecasts indicating that the blazes will continue through August. Currently, there are 413 active wildfires spread across nearly all Canadian provinces and territories, leading to evacuation orders for approximately 26,000 people. Last week, federal officials reported that wildfires have already consumed over 6.7 million acres.
Wildfires are known to release a significant amount of pollutants into the atmosphere. The resulting smoke contains fine particulate matter called PM2.5, which poses health risks such as asthma and bronchitis when inhaled into the lungs.