Lawrence Turman, renowned film producer who brought us the acclaimed "The Graduate" and served as the esteemed chair of the Peter Stark Producing program at USC, passed away on Saturday at the Motion Picture Home in Woodland Hills at the age of 96.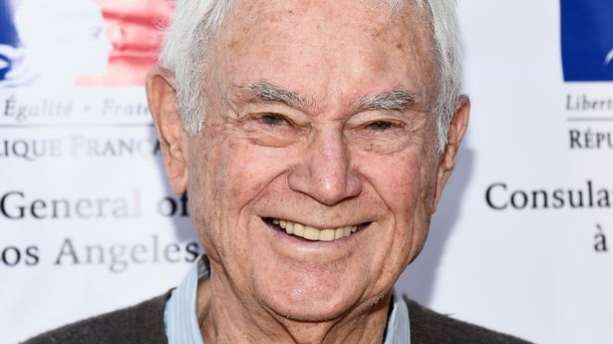 Larry Turman, a renowned film producer, transitioned into the world of production and contributed to notable films such as "I Could Go On Singing" starring Judy Garland, "The Best Man," "The Great White Hope," and "Pretty Poison." His path took a significant turn when he discovered Charles Webb's book "The Graduate" and tirelessly worked to secure financing and assemble a talented cast.
He collaborated with the iconic duo Simon and Garfunkel for the film's music and entrusted the young director Mike Nichols with the project. "The Graduate" received seven Oscar nominations, including Best Picture, and earned Nichols the Best Director award. Turman's family recalls his pride in sharing the story of how every studio initially rejected the project.
In 1974, Turman co-founded Turman Foster Company with David Foster and proceeded to produce remarkable films such as "The Drowning Pool," "Heroes," "Caveman," John Carpenter's "The Thing," "Running Scared," the 1994 reboot of "The Getaway," and "The River Wild." His producing career extended into the 2000s with films like "American History X." Additionally, Turman ventured into directing with works such as "Second Thoughts" and "Marriage of a Young Stockbroker."
For nearly three decades, Turman oversaw USC's Peter Stark program and imparted his expertise to aspiring producers. He chronicled his experiences in a book titled "So You Want to Be a Producer." Turman was highly regarded for his close relationships with esteemed writers, exemplified by his collaboration with William Goldman during the creation of "Butch Cassidy and the Sundance Kid." Larry Turman is survived by his three sons: John (Analuisa Bustamante), Andrew (Nancy Hyland), and Peter (Sheri Bernstein), as well as his four grandchildren: Audrey Suzanne, Carter Isaac, Georgia Simone, and Olivia Veranique. He also leaves behind two nieces, Katherine and Suzanna. A service to honor his memory will take place at the Motion Picture Home at a later date.
In lieu of flowers, donations can be made to the Larry Turman Endowed Fund for the Peter Stark Program at the USC School of Cinematic Arts.