The Nasdaq 100 index consists of 100 prominent nonfinancial companies traded on the exchange and is commonly regarded as a representation of growth-oriented stocks.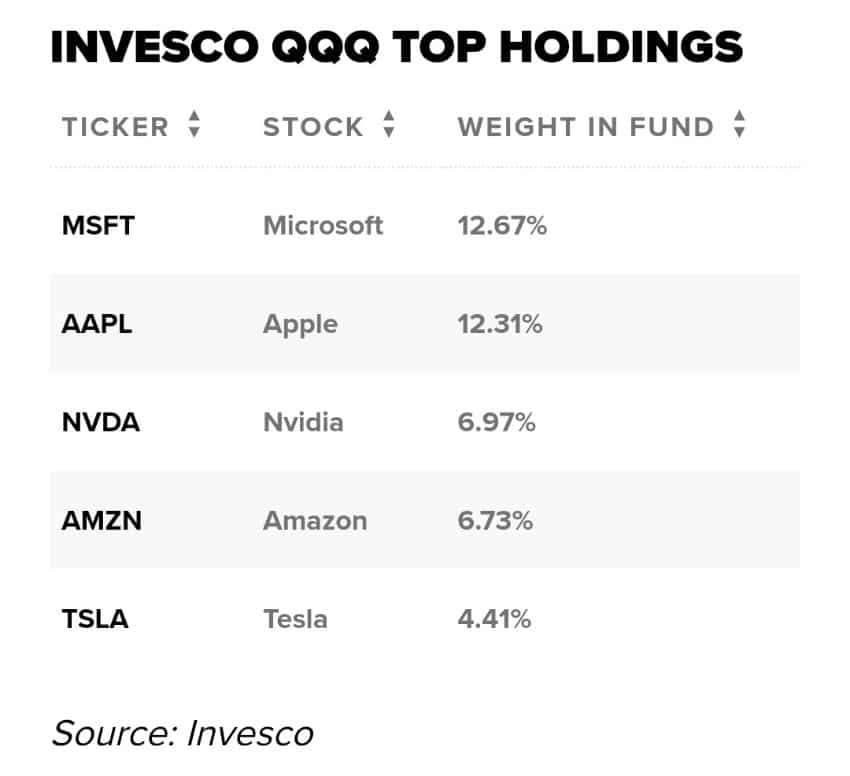 Nasdaq is making unusual adjustments to its popular growth index due to the rapid rise of a few already-massive tech stocks this year. On July 7, the company announced a special rebalance of the Nasdaq 100 Index, which will take effect before the market opens on July 24.
The Nasdaq 100 Index consists of the 100 largest nonfinancial companies that trade on the exchange and is considered a gauge for growth stocks. It has experienced a significant surge of about 37% year to date, surpassing the performance of the S&P 500 and the Dow Jones Industrial Average.
Nasdaq has decided to conduct this special rebalance in order to address overconcentration in the index by redistributing the weights. While the index is rebalanced on a quarterly basis, Nasdaq aims to keep the combined weighting of the five biggest stocks below 40% during the annual adjustment, which is one rebalance per year according to their methodology. However, the current holdings of the Invesco QQQ ETF, which tracks the index, indicate that the five largest stocks have exceeded this threshold.
The concentration of the index becomes evident when looking at the QQQ's holdings. The three largest positions, namely Microsoft, Apple, and Nvidia, account for more than 30% of the fund combined, with Nvidia's stock price nearly tripling this year. The top 10 holdings collectively make up nearly 59% of the index's weight.
This special rebalance marks the third time it has occurred in the history of the Nasdaq 100. Nasdaq will announce the new weightings on July 14.
Cameron Lilja, the global head of index product and operations at Nasdaq, explained that the special rebalance is a part of the Nasdaq-100 methodology and ensures compliance with diversification rules for index-tracking funds. Similar special rebalances have taken place previously in 2011 and 1998.