Honda has unveiled comprehensive information about its first-ever all-electric SUV. Notably, it's expected to achieve an EPA range rating of 300 miles on a single charge, placing it in a competitive range alongside recent offerings from Kia and even Tesla's Model Y Performance.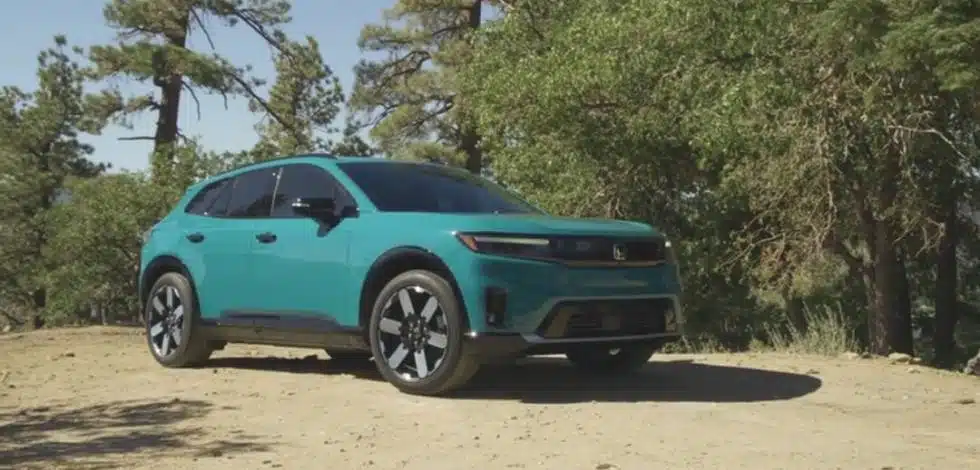 Honda, despite its early experiments with electrification dating back to the late 1990s with the Honda Insight, has been relatively slow in introducing a range of fully-electric vehicles. While the Honda E targeted urban commuters with a focus on design, it fell short in terms of practicality, offering limited interior space and range.
However, Honda is now gearing up to change its approach with the launch of the Prologue electric SUV, which will kickstart a series of new EV releases in the coming years. Initially designed for the North American market, this practical and spacious crossover is expected to achieve an official range of 300 miles and the ability to charge at speeds of up to 155kW. This is made possible by the Prologue's 85kWh lithium-ion battery pack, which can recharge rapidly.
The Prologue is set to compete with the upcoming Chevrolet Blazer EV, as it shares most of its underpinnings thanks to a recent collaboration with GM. Honda aims to provide a more affordable entry point into the electric family car market, with an estimated price tag of around $46,000.
To address everyday needs, Honda engineers have equipped the Prologue with the longest wheelbase in its class, measuring 121.8 inches. This extra space translates into a tastefully uncluttered interior that comfortably seats five people, while the cargo space offers 25.2 cubic feet (713 liters), enough for three golf bags lying flat on the floor. Folding the 60/40 rear seats flat expands the cargo space to 57.7 cubic feet (1,634 liters), and there's hidden storage under the cargo area floor for charging cables and other essentials.
In summary, Honda's Prologue electric SUV represents a significant shift in the company's EV strategy, focusing on practicality and affordability while maintaining a competitive range and charging capabilities.